You've probably heard that you should not combine grapefruit (grapefruit juices and smoothies) with ED tablets. But on the Internet, it's hard to find an easy-to-understand and detailed article devoted to this issue. Our team have decided to fill the gap. No mysteries, just scientific facts.
Grapefruit and Medications
This fruit may alter pharmacokinetics of medicines by different ways. First, it causes irreversible inactivation of P450 (CYP) 3A4 enzyme in the intestine, which is responsible for oxidation of small foreign organic substances. As a result, metabolism is decreased and bioavailability of some orally taken pills increases. Secondly, it inhibits activity of P-glycoprotein which pumps a multitude of external substances out of cells. Due to complex mechanisms, this also elevated bioavailability of medicinal substances.
Healthcare professionals aren't sure which chemicals in grapefruit are responsible for potentially dangerous interactions. Main candidates are furanocoumarins.
This doesn't mean that grapefruits are harmful by themselves. They contain a lot of healthy substances, including vitamin C, Vitamin A, pantothenic acid, copper, dietary fiber, potassium, and others. However, if you take cardiovascular (and many other) types of medications, you should be careful.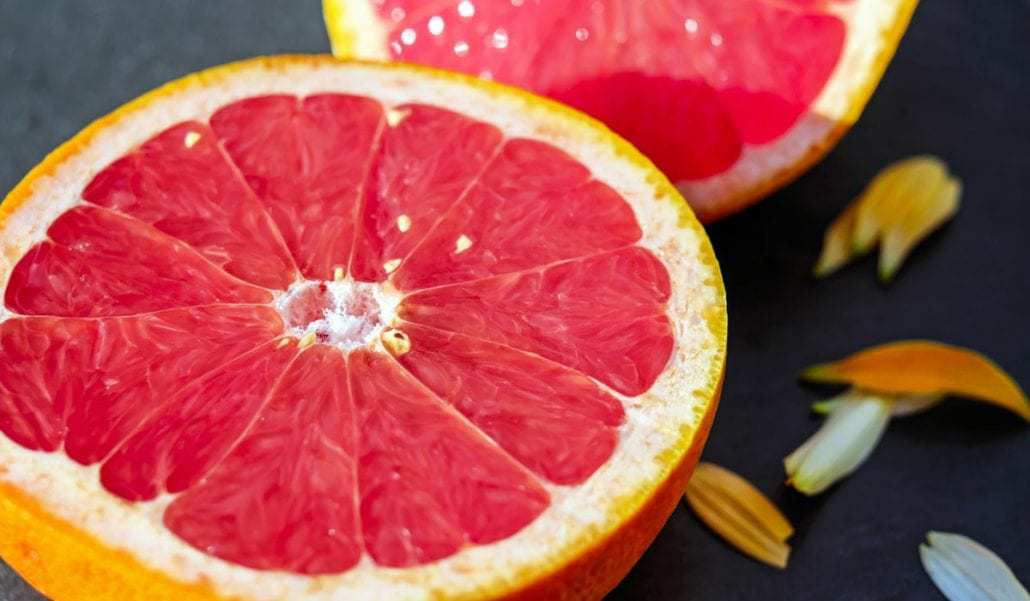 A 2020 German Study
In 2001-2002 German researchers organized a study in Köln. There were 24 healthy and HIV negative participants involved with the average age 29 years. According to the experiment men were given one glass of fresh grapefruit juice, which they had to drink before the main meal. In 60 minutes, another one glass of the juice, accompanied with one more component – Viagra 50mg, was consumed. Over the next day scientists collected blood samples. The experiment was held again in a one week. Instead of grapefruit juice, males drunk ordinary water.
Results
It was revealed that Viagra's absorption increased by 23 per cent when consumed with juice. With water the digestibility of the pharmaceutical is worse (which is considered normal). Grapefruit juice is also responsible for delaying of Viagra's absorption. It's important fact, since Viagra directly before sex may show no results if it is taken with this juice. Instead, it should be taken in advance.
The juice, involved in the research, was produced by Döhler company. Juices, supplied by other manufacturers, types, doses of them may show another effect. The scientists suggested that the combo of the "blue pill" and grapefruit juice is unwanted.
Patients, who take protease inhibitors (PIs), antiviral medications that are used to treat HIV/AIDS and hepatitis C, are recommended to take much lower dosage of Viagra, than the normal one. It's because PIs are prone to raise Viagra's level in many times. It's dangerous for severe adverse events. That's why, such individuals are also prohibited to combine grapefruit juice and Viagra.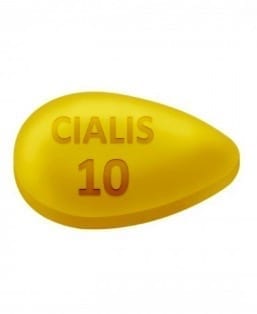 What About Cialis and Levitra?
These two medications may also be incompatible with grapefruit. There is a comprehensive study by D.G. Bailey and G.K. Dresser (London Health Sciences Centre, Ontario, 2004). The scientists investigated interactions between grapefruit juice and medications used to treat cardiovascular problems, including erectile dysfunction. They revealed that tadalafil and vardenafil (active components of Cialis and Levitra, respectively) may lead to severe systemic vasodilation, especially when ED pills are co-administered with nitrates. By the way, nitrate-based medicinal drugs are contraindicated if a patient takes ED pharmaceuticals.
A closely-related article: Alternatives to Nitrates When Treating with Viagra and Cialis
Conclusions
If you take an ED medication (PDE5 inhibitor group), stay away from grapefruit. Such a combination can make the action of a pill unpredictable and lead to undesirable consequences. When it comes to other dietary restrictions, it is recommended not to eat heavy meals while taking Viagra, Cialis or Levitra.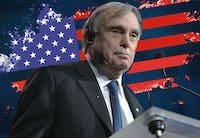 I'm an Oncologist and Hematology Specialist primary located in Bryn Mawr, Pennsylvania. I have over 55 years of experience in the medical field and more than 20 years of practice. I'm skilled at the treatment & diagnosis of a large array of ailments & diseases in adults.
Board certifications
American Board of Internal Medicine Certification in Internal Medicine
American Board of Hematology Certification in Hematology
American Board of Medical Oncology Certification in Medical Oncology