Alternatives to Nitrates When Treating with Viagra and Cialis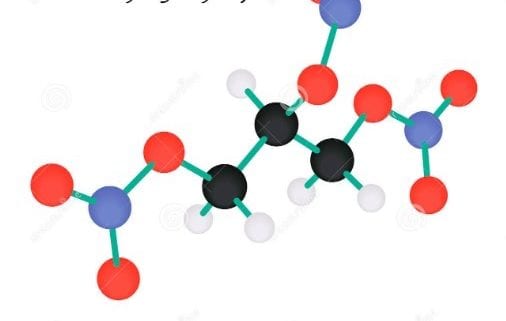 Ischemic heart disease (IHD) is an acute or chronic myocardial damage resulting from a decrease or cessation of the supply of arterial blood to the heart muscle. Forms of IHD include angina pectoris (stable and unstable), myocardial infarction, heart failure, etc.
Unfortunately, coronary artery disease and erectile dysfunction (ED) in men often coexist. Inhibitors of phosphodiesterase type 5, such as Viagra and Cialis, have revolutionized the treatment of ED. However, they cannot be used together with nitrates, which are often prescribed to combat angina pain. Therefore, some patients have to look for substitutes.
Nitrate Drugs – What Are They?
Nitrates are drugs that are designed to eliminate the anginal pain that occurs with angina and myocardial infarction. According to practitioners, they occupy one of the leading places in cardiology practice.
Organic nitrates are divided into 2 groups by the duration of action:
short-acting (stop attacks of anginal pain with angina or heart attack);
long-acting (used for the prevention of angina attacks).
After entering the body from the nitrate molecule, the NO group is split off, which activates guanylate cyclase and thereby causes an increase in the level of cyclic guanosine monophosphate. The accumulation of this substance leads to the relaxation of smooth muscles of the walls of the coronary vessels, arteries and veins.
Nitrate class includes nitroglycerin, isosorbide dinitrate and isosorbide-5-mononitrate. They are available in various forms, including capsules, sublingual tablets, sprays, aerosols, mucoadhesive buccal patches, etc.
According to Drugs.com, their brand names include:
Minitran, Nitrek, Nitro-Bid, Nitro-Dur, Nitrolingual, NitroMist, NitroTab, Nitro-Time, Rectiv, Tridil (nitroglycerin);
Isordil Tembids, Isordil Titradose, Isosorbide Dinitrate CorePharma, Apo-ISDN, Isocord, Isocin (isosorbide dinitrate);
Imdur, Ismo, Isosorbide Mononitrate Actavis, Monoket, Apo-ISMN, PMS-Isosorbide, Monocord, Monocordil (isosorbide-mononitrate).
Options for Replacing Nitrates in the Treatment of ED
The use of nitrates in combination with PDE5 inhibitors is strictly contraindicated. This can lead to a rapid decrease in blood pressure (even fatal outcomes are known). Also, such a pernicious combination can lead to myocardial ischemia (due to a decrease in blood flow in stenotic coronary arteries).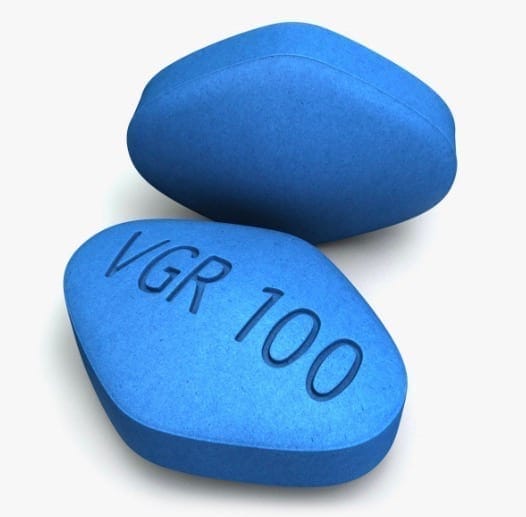 So if you need to use Viagra or Cialis, you have two options. The first option is to ensure a sufficiently long gap between the use of nitrates and anti-ED drugs. Viagra is effective for 4-6 hours, but its particles may remain in the body longer. As Russian scientist V. Lupanov (2011) rightly points out, phosphodiesterase inhibitors used to treat erectile dysfunction from sildenafil, vardenafil, and tadalafil groups potentiate the hypotensive effect of nitrates, therefore, the use of nitrates should be avoided for 24-48 hours after using phosphodiesterase inhibitors. According to WebMD, in some cases, a man can stop taking nitrates to ensure the safe use of the drug to treat sexual impotence. However, patients who participated in the cited study took other heart remedies.
The second option involves the replacement of nitrate drugs used in antianginal therapy. As indicated in the study of American scientists Dioma U Udeoji and Ernst R Schwarz (Los Angeles, 2014), beta-blockers and calcium channel antagonists are usually considered the main means in antianginal therapy, but not all patients are well tolerated by these drugs. Moreover, some beta-blockers were associated with an increase in the incidence of male impotence. Scientists have tested the use of ranazoline (brand names Ranexa, Caroza, Cartinex, Rancad) as a replacement for nitrates. This medication causes a minimal reduction in blood pressure and a slight decrease in heart rate. All patients reported improved sexual function with ED drugs and control of symptoms of angina with ranazoline. Despite the fact that Ranexa may cause side effects (dizziness, headache, stomach problems), there are no contraindications for its joint administration with PDE5 inhibitors. However, this issue requires more detailed examination.
Other Considerations
If you are taking nitrates and decide to buy Viagra (Cialis), you should consult with your doctor about how to get out of this extraordinary situation. Viagra is not a vitamin supplement, and it is cannot be self-prescribed in case of heart diseases that lead to the consumption of nitrates, since this practice may be unsafe.