SMART WAYS to PROLONG ITS EFFECT
Males who have decided to use Viagra often wonder: How long does Viagra last?
It is important for them to know how much time they have after taking the blue pill to plan sexual activity.
In addition, they are certainly interested in being aware of how to prolong the effect of the med.
Fast Way:
Viagra can last up to 5 hours!
Overview
Viagra was the 1st oral anti-ED (erectile dysfunction) medicament approved by the US FDA in 1998. It caused a revolution in the field of ED treatment.
Despite the presence of competitors in the pharmaceutical market, such as Generic Cialis and Levitra, Viagra is still popular among males.
In particular, Canadian Viagra is very popular due to its affordable price.
Additional information about Erectile Dysfunction in infographics: mycanadianhealthcaremall.com/erectile-dysfunction/
How does it work?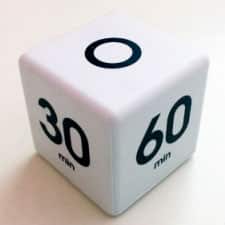 In order to understand, when Viagra begins to act and how long it lasts in the body, first it is necessary to clarify the principle of its action. The drug is based on the active substance sildenafil, which belongs to the group of selective inhibitors of PDE5. The result of its use is relaxation of the muscles of the cavernous body of the penis and an increase in blood flow in this organ. The drug begins to act after entering the bloodstream, namely in 30-60 min after ingestion, and is commonly believed to be effective for 4 to 6 hours.
Extended Effect – the Research Data
It is believed that Viagra acts up to a maximum of 5 hours. This is indicated in the official manufacturer's instructions and is based on the early studies (I. Eardley et al., 2002) which showed a peak concentration of sildenafil in the blood to be 60-120 min after administration of the medication. This peak concentration fell by about 50 percent approximately four hours after administration.
Therefore, initially, researchers stopped measuring the effectiveness within 4-6 hours after taking the blue pill.
However, soon some scientists went further and showed that in some men the effect might last longer.
For example, research by C. Gingell et al. (2004) published in The Journal of Sexual Medicine showed that Viagra could be active even after 12 hours. The men were divided into two groups. The first group took sildenafil and the second group was given placebo tablets. Participants in both groups were subjected to measuring the erection level 1, 8 or 12 hours before visual sexual stimulation. The scientists found that 82 percent of those who responded to sildenafil an hour later also achieved an erection after 8 hours, 45 percent – even after 12 hours. At the same time, the duration of penile erection with 60% or more rigidity was 26 minutes (after an hour), 11 minutes (after 8 hours) and 8 minutes (after 12 hours).
How Long Does Viagra Last?
Therefore, in some male persons, Generic Viagra may last up to 12 hours, but the duration of erection and/or its quality begins to decrease presumably within 2-4 hours after administration of the drug, according to other studies and users' reviews.

Smart Ways to Prolong Viagra's Effect
Generic Viagra works only when you are in mood and want to have a sexual intercourse. Four to six hours (sometimes more) is a fairly long period of time, but sometimes it may be not enough (or missed), especially given the fact that Viagra is not recommended to be taken more than 1 time per day.
Below are some tips you should follow if you want to prolong Viagra's effect.
Eat well. Consuming a large amount of food, especially with a very high fat content, may delay the absorption of sildenafil. Accordingly, this can prolong the effect of the drug, but onset of this effect also will be delayed. Conversely, taking the drug in a fasted state will accelerate the onset of effect but the duration of it will be shorter.
Don't eat grapefruit. The study by A. Jetter et al. (2002) showed that simultaneous consumption of grapefruit and the medicament increased the bioavailability of sildenafil by 23 percent. This makes the drug effect unpredictable and increases the development of various side effects, such as headache and face redness. Therefore, avoid grapefruit in any case, when undergoing treatment with the drug, regardless of whether you want to prolong the action of Viagra or not.
Don't drink too much alcohol. Usually alcoholic drinks do not affect the level of sildenafil citrate in the blood and vice versa. Many men think that alcohol helps to relax & get in mood to sex, however its large dose can prevent a male person from achieving a penile erection. To make the effect of Viagra more predictable, avoid or minimize alcohol consumption.
Practice smart timing. The duration of action of the med varies from person to person, as you could understand from the research data that we cited above. It depends on the constitution of a person, metabolic rate, work of the gastrointestinal tract and individual sensitivity to sildenafil. Determine the average time of action of the drug on your body and in the future, plan your sexual activity in compliance with your individual response to administering Viagra.
It should also be noted that the effect of Viagra may be observed longer in men after 65 and in those who suffer from severe renal & liver diseases. This phenomenon is associated with a reduced rate of excretion of the drug from the body due to the slowing of metabolism in old age and the deteriorated functioning of natural "cleaners" of the body (liver and kidneys), respectively.

Dr. Douglas Goldberg, MD is a Cardiology Specialist in Mineola, NY. He is affiliated with medical facilities Nyu Winthrop Hospital and Mercy Medical Center.